by va.va.voom 15:33, November 20, 2012 (UTC)
---
Movember
(a portmanteau word from moustache and "November") is an annual, month-long event involving the growing of moustaches during the month of November to raise awareness of prostate cancer and other male cancer and associated charities. The Movember Foundation runs the Movember charity event, housed at Movember.com. The goal of Movember is to "change the face of men's health."
By encouraging men ("Mo Bros") to get involved, Movember aims to increase early cancer detection, diagnosis and effective treatments, and ultimately reduce the number of preventable deaths. Besides getting an annual check-up, the Movember Foundation encourages men to be aware of any family history of cancer, and to adopt a more healthful lifestyle.
Check the Foster the People Movember video!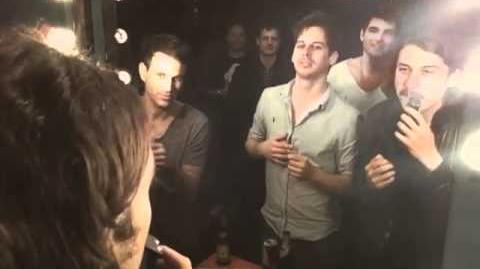 Ad blocker interference detected!
Wikia is a free-to-use site that makes money from advertising. We have a modified experience for viewers using ad blockers

Wikia is not accessible if you've made further modifications. Remove the custom ad blocker rule(s) and the page will load as expected.